ShadowNode is a modded Minecraft community where we strive to provide the best experience while maintaining a lag-free, non-grief and enjoyable place to play. Running servers like this are not free so we would really appreciate if you would support us and keep us going.
Our goal with the items in this store is to interest people in contributing without creating a pay2win/pay2skip environment as it's the people who contribute here that allow us to run servers for those who may not be able to contribute. As a result of this one of the way's we keep things balanced is by not selling in-game currency, kits or ridiculous perks that give an unfair advantage over other players.
Most of the items that can be purchased in this store can also be purchased in-game via our tokenshop system with the items that are unable to be obtained with tokens often given away during events. Tokens CAN NOT be purchased they are only obtainable from voting and in-game events.
If you want to move servers and have purchased a server specific item excluding USED crate keys they can be transfered to any of our servers where those perks are available you just have to contact a staff member. If a server is reset you may also request your server specific store items be transfered to another server or refunded once the reset is complete.
If you have any questions or concerns please don't refrain from asking a staff member in game or by emailing us at [email protected]
Disclaimer: When purchasing an item from our store you agree that all purchases are final and non-refundable. You also agree that you will not regardless of the circumstance attempt to chargeback any payment. If you do not agree to these terms do not proceed further.
ShadowNode is not affiliated nor supported by Minecraft or Mojang AB
Top Customer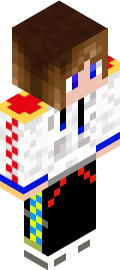 Capt8ball
Recent Payments